Love Poems
Nobody has measured, not even poets, how much the heart can hold." --Zelda Fitzgerald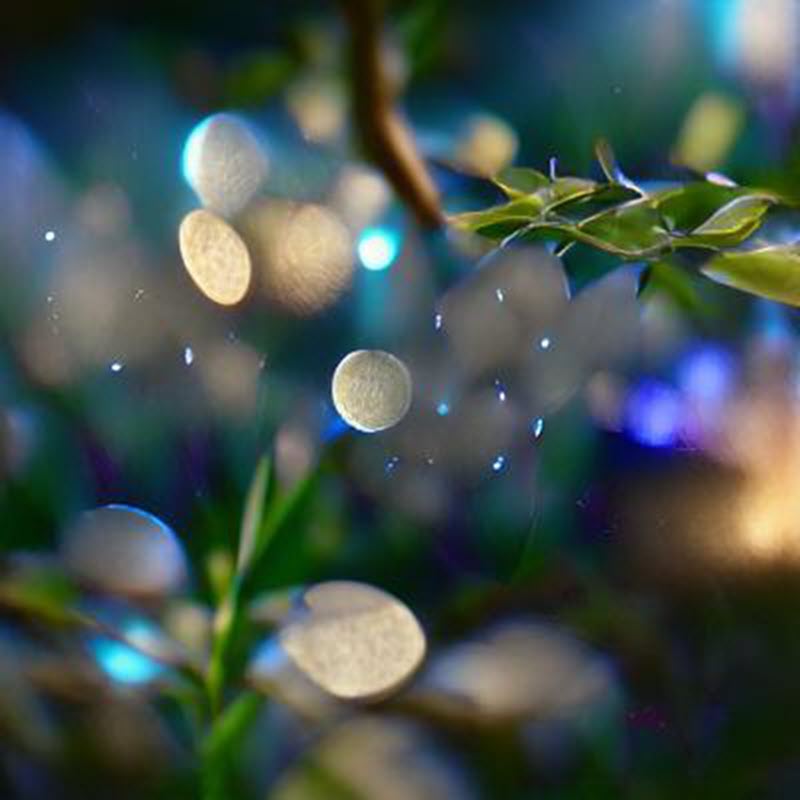 Love Poems
I love you,
because you're
like a beautiful day
when everything is
as it should be.
You're the sun
that makes me feel warm,
the moon that makes me
feel hopeful,
and the stars that
make me realize
that there is a purpose.
You're everything
I need to feel alive.
I love you,
I love you,
I love you!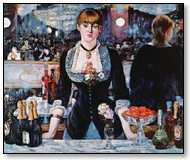 How do I love thee? Let me count the ways.
I love thee to the depth and breadth and height
My soul can reach ...
-- Elizabth Barrett Browning
When Love is Over
Only in August my heart was aflame,
Catching the scent of your Wind-stirred hair,
Now, though you spread it to soften my sleep
Through the night, I should hardly care.


Only last August I drank that water
Because it had chanced to cool your hands;
When love is over, how little of love
Even the lover understands!
-- the Song of Khan Zada (Indian Love Poem)

An End
-- By Christina Rossetti

Love, strong as Death, is dead.
Come, let us make his bed
Among the dying flowers:
A green turf at his head;
And a stone at his feet,
Whereon we may sit
In the quiet evening hours.

He was born in the Spring,
And died before the harvesting:
On the last warm summer day
He left us; he would not stay
For autumn twilight, cold and gray.
Sit we by his grave, and sing
He is gone away.

To few chords and sad and low
Sing we so:
Be our eyes fixed on the grass
Shadow-veiled as the years pass,
While we think of all that was
In the long ago.
THE OUTLET.

My river runs to thee:
Blue sea, wilt welcome me?
My river waits reply.
Oh sea, look graciously!
I'll fetch thee brooks
From spotted nooks, --
Say, sea,
Take me!
-- Emily Dickinson
Sonnets from the Portuguese, Sonnet XIV
-- By Elizabeth Browning

If thou must love me, let it be for nought
Except for love's sake only. Do not say
"I love her for her smile—her look—her way
Of speaking gently,—for a trick of thought
That falls in well with mine, and certes brought
A sense of pleasant ease on such a day"—
For these things in themselves, Belovëd, may
Be changed, or change for thee,—and love, so wrought,
May be unwrought so. Neither love me for
Thine own dear pity's wiping my cheeks dry,—
A creature might forget to weep, who bore
Thy comfort long, and lose thy love thereby!
But love me for love's sake, that evermore
Thou may'st love on, through love's eternity.
Sonnets from the Portuguese, Sonnet XLIII
-- By Elizabeth Browning

How do I love thee? Let me count the ways.
I love thee to the depth and breadth and height
My soul can reach, when feeling out of sight
For the ends of Being and ideal Grace.
I love thee to the level of everyday's
Most quiet need, by sun and candlelight.
I love thee freely, as men strive for Right;
I love thee purely, as they turn from Praise.
I love thee with the passion put to use
In my old griefs, and with my childhood's faith.
I love thee with a love I seemed to lose
With my lost saints,—I love thee with the breath,
Smiles, tears, of all my life!—and, if God choose,
I shall but love thee better after death.
Sonnets XL
-- By William Shakespeare

Take all my loves, my love, yea take them all;
What hast thou then more than thou hadst before?
No love, my love, that thou mayst true love call;
All mine was thine, before thou hadst this more.
Then, if for my love, thou my love receivest,
I cannot blame thee, for my love thou usest;
But yet be blam'd, if thou thy self deceivest
By wilful taste of what thyself refusest.
I do forgive thy robbery, gentle thief,
Although thou steal thee all my poverty:
And yet, love knows it is a greater grief
To bear love's wrong, than hate's known injury.
Lascivious grace, in whom all ill well shows,
Kill me with spites yet we must not be foes.
World Enough, And Time
-- By Andrew Marvel

Had we but world enough, and time,
This coyness, lady, were no crime.
We would sit down, and think which way
To walk, and pass our long loves day.
Thou by the Indian Ganges side
Should'st rubies find; I by the tide
Of Humber would complain.
...
My vegetable love should grow
Vaster then empires, and more slow.
An hundred years should go to praise
Thine eyes, and on thy forehead gaze.
Two hundred to adore each breast;
But thirty thousand to the rest.
An age at least to every part,
And the last age should show your heart.
For, lady, you deserve this state;
Nore would I love at lower rate.
But at my back I always hear
Times winged chariot hurrying near;
And yonder all before us lie
Deserts of vast eternity.
Thy beauty shall no more be found;
Nor in thy marble vault shall sound
My echoing song; then worms shall try
That long preserv'd virginity;
And your quaint honor turn to dust;
And into ashes all my lust.
The grave's a fine and private place,
But none I think do there embrace.
Now therefore, while the youthful hew
Sits on thy skin like morning lew,
And while thy willing soul transpires
At every pore with instant fires,
Now let us sport us while we may;
And now, like amorous birds of prey,
Rather at one our time devour,
Than languish in his slow-chapt power.
Let us roll all our strength, and all
Our sweetness, up into one ball;
And tear our pleasures with rough strife,
Through the iron gates of life.
Thus, though we cannot make our sun
Stand still, yet we will make him run.
-- Andrew Marvell
When in distress with fortune and men's eyes,
I all alone beweep my outcast state
And trouble deaf heaven with my bootless cries
And look upon myself and curse my fate;
Wishing me like to one more rich in fate
Featured like him, like him with friends possessed,
Desiring this man's art and that man's state,
With what I most enjoy contented least.
Then in these thoughts, myself almost despising,
Haply I think of thee and then my state
Like to the lark at break of day arising,
From sullen Earth, sings hymns at Heaven's gate.
For thy remembered love such sweet joy brings,
That then I scorn to change my state with kings.
-- William Shakespeare, "Sonnets"
This is a poem that was written in 1863, in the middle of the American Civil War, but the sentiments it expresses are just as relevant today, in the midst of another war.
Somebody's Darling
-- By Marie R. Lacoste


Into a ward in the whitewashed walls
Where the dead and dying lay,
Wounded by bayonets, shells, and balls,
Somebody's Darling was borne one day: --
Somebody's Darling, so young and so brave,
Wearing yet, on his pale, sweet face,
Soon to be hid by the dust of the grave,
The lingering light of his boyhood's grace.


Matted and damp are the curls of gold,
Kissing the snow of that fair young brow,
Pale are the lips of delicate mold: --
Somebody's Darling is dying now.
Back from his beautiful, blue-veined brow
Brush all the wandering waves of gold,
Cross his hands on his bosom now: --
Somebody's Darling is still and cold.

Kiss him once more for somebody's sake;
Murmur a prayer soft and low;
One bright curl from its fair mates take --
They were somebody's pride, you know;
Somebody's hand has rested there: --
Was it a mother's soft and white?
And have the lips of a sister fair
Been baptised in those waves of light?

God knows best. He was somebody's love;
Somebody;s heart enshrined him there;
Somebody wafted his name above
Night and morn on the wings of prayer;
Somebody wept when he marched away,
Looking so handsome, brave, and grand;
Somebody's kiss on his forehead lay;
Somebody clung to his parting hand.

Somebody's waiting and watching for him,
Yearning to hold him again to the heart;
And there he lies, with his blue eyes dim,
And the smiling childlike lips apart.
Tenderly bury the fair young dead.
Pausing to drop on his grave a tear;
Carve on the wooden slab at his head,
"Somebody's Darling slumber's here."
---
Sponsors: