Home
>
Sad Love Quotes
> Main Quotes
---
Sad Love Quotes
This section displays sad love quotes.
What are the best sad love quotes?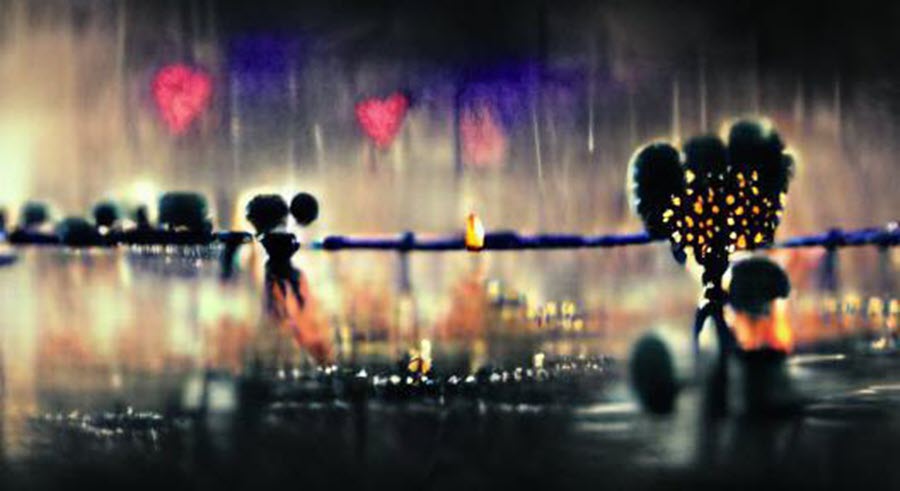 Sad Love
When all you want to do is cry
When all you can do is lie
When all you want to do is drink
Love is not always beautiful or thrilling. Some kinds of love are sad. It may be because the person you love does not love you back, or is in love with someone else. Perhaps you cannot tell them how you feel because you are in a relationship. When love is sad, these quotes may help you put things into perspective.
The sadness of love can come from the fact that it is unrequited, or where once there was love now there are only two strangers and a broken heart. These sad love quotes capture the mood and feeling of love's end, or its failure to start.
Loving you
is not a choice
And not much reason
To recjoice.
-- Stephen Sondheim
You don't die of a broken heart, you only wish you did. -- Marilyn Peterson
It is far better to be deceived than to be undeceived by thoose whome we love. -- Francois de La Rochefoucauld
Love never dies of starvation but often of indigestion. -- Ninon de Lenclos
O what a heaven is love! O what a hell! -- Middleton and Derker
Love, like despair, catches at straws. -- Sir Walter Scott
Illusions are the mirror of love. -- Moore
Love built on beauty, soon as beauty, dies. -- John Donne
Love, since thou art so changeable in men's estates, how art thou so constant in their torments? -- Sidney
Unrequited Love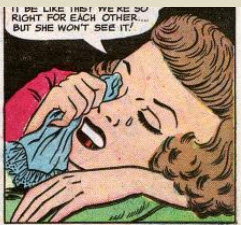 She never told her love,
But let concealment, like a worm in the bud,
Feed on her damask cheek: she pined in thought,
And, with a green and yellow melancholy,
She sat, like Patience on a monument,
Smiling at grief. -- Shakespeare, Twelfth Night,
Oh love, all other pleasures are not worth thy pains. -- Charleval
Ah me! for aught that ever I could read,
Could ever hear by tale or history,
The course of true love never did run smooth. -- Shakespeare, MIDSUMMER NIGHT'S DREAM, Act i. Sc. 1.
Love looks not with the eyes, but with the mind;
And therefore is winged Cupid painted blind. -- Shakespeare, MIDSUMMER NIGHT'S DREAM, Act i. Sc. 1.
At lover's perjuries,
They say, Jove laughs. -- Shakespeare, ROMEO AND JULIET, Act ii. Sc. 2.
'Tis not love's goings hurts my days,
But that it went in little ways.
-- Edna St. Vincent Millay
Love is too young to know what conscience is. -- Shakespeare, Sonnet
Sad Love Quotes
My first wife divorce me on the grounds of incompatibilitym and besides, I think she hated me. -- Oscar Levant
I have felt it and lived it and now it leaves me here, love is the ultimate pain and joy, without it you die with it you perish. -- Christopher S. Drew
Take, O take those lips away,
That so sweetly were forsworn;
And those eyes, the break of day,
Lights that do mislead the morn;
But my kisses bring again,
Seals of love, but sealed in vain. -- "The Bloody Brother, or Rollo, Duke of Normandy," by Beaumont and Fletcher, Act 5, Sc. 2 (also plagiarized by Shakespeare who used this quote verbatim in Twelfth Night, Act iv. Sc. 1.
When Love Dies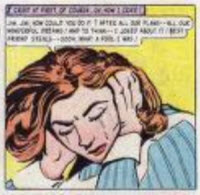 Where love fails we espy all faults. -- John Ray
A girl (and perhaps the same thing applies to a boy) would find life less broken apart after a misguided love affair if she could feel that she had been sinful rather than a fool. -- Phyllis McGinley
The heart that can no longer
Love passionately, must with fury hate
-- Racine (1667)
The moment you have in your heart this extraordinary thing called love and fee for. And the trouble is, if you don't risk everything, you risk even more. -- Erica Jong
Love is an act of endless forgiveness, a tender look which becomes a habit. -- Peter Ustinov
Each man kills the thing he loves,
By each let this be heard,
Some do it with a bitter look,
Some with a flattering word.
The coward does it with a kiss,
The brave man does with a sword!
-- Oscar Wilde
Doubt thou the stars are tire;
Doubt that the sun doth move;
Doubt truth to be a liar;
But never doubt I love. -- Shakespeare, HAMLET, Act ii. Sc. 2.
Of one that loved not wisely, but too well. -- Shakespeare
Silence in love betrays more love
Than words, though ne'er so witty;
A beggar that is dumb, you know,
May challenge double pity. --
SIR WALTER RALEIGH
More Sad Love Quotes ....
---
Sponsors: